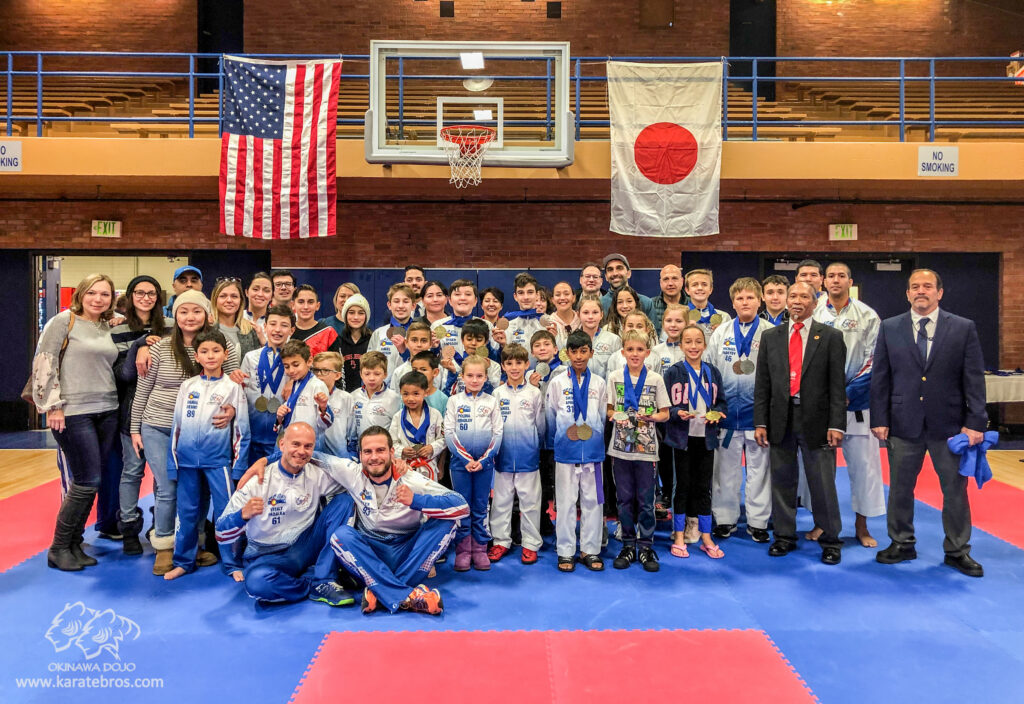 Super busy weekend ?
Congratulations to Okinawa Team!
Another spectacular performance at the Colorado Karate Classic tournament in Longmont.
Every athlete on our team won medals!
Kuddos to Sensei Gus Brockmann for organizing this event – new host and new venue this year.
So proud of all of our students, continue training hard. We have many more peaks ahead of us to conquer.
Very happy with a judging debut of our junior students! Congratulations to Martin Gissa, Daniel Skhisov and Shawn Karpiak – USA Karate Regional Judges certified by Sensei Jay Farrell! For the first time these young gentlemen put on judges suits and realized that being an official is not as easy as it might look from the spectator's point of view. So proud of you and confident that you will become great judges, referees and mentors!
Of course applauds to our seasoned Judges Arturo Fuentes and Henry Badra! congrats to Henry for dominating adult black belt division in Kata, Kumite and Kobudo winning 3 gold medals!
OKINAWA TEAM:
27 competitors
5 judges
2 coaches
?GOLD x 28
?SILVER x 15
?BRONZE x 11
Special cheers to the #TeamBehindTheTeam – parents, families and friends of Okinawa Dojo for your support, time and energy!
Words of gratitude to our mentors Sensei John Bolosan and Sensei Tony Maccioli.
Compliments to our team photographer Jelena Gorina-Gladkih
And last but not least – congratualtions on the first public appearanse to our friends KikSense!
Oss!
#DreamTeamOkinawa
#KarateBros
#USAkarate
#WKF #FSKA #Shotokan
#Karate