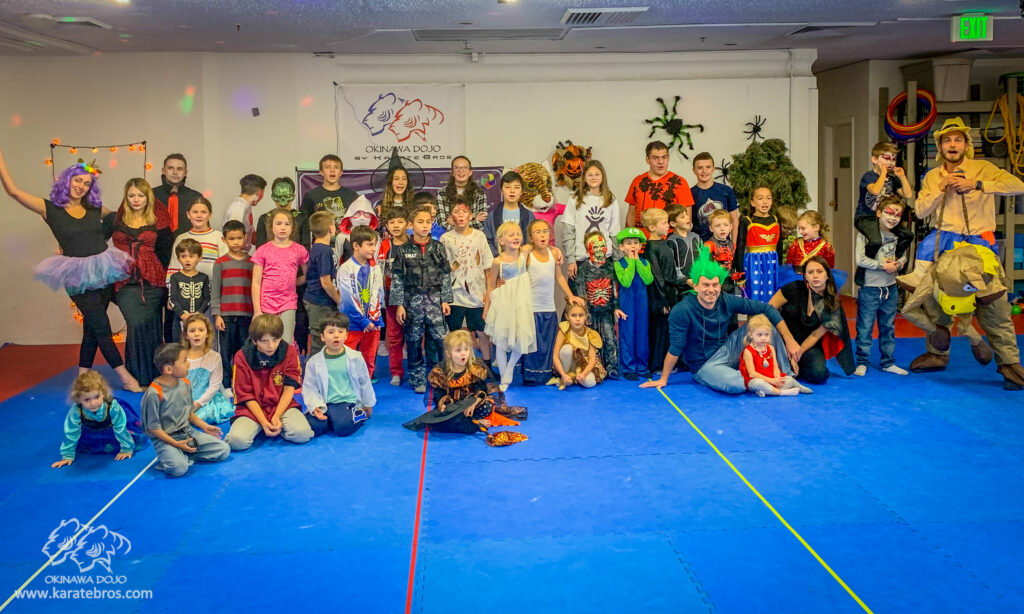 Fun and spooky night at Okinawa Dojo this past Sunday!
??????‍♂️???‍♂️?‍♀️??‍♀️?‍♀️?‍♂️
We had all different kind of creatures show up to the party: from crawling zombies, witches, skeletons, Draculas, princesses and other cool cartoon characters to superheroes, Japanese warriors, wild animals, and even unicorns and donkey cowboy riders ? almost forgot the scary bush and thermos water bottle ??
These guys know how to party! #TrainHardPartyHard
You guys are all awesome! Thank you for coming and having fun with us. It was a blast!
#DreamTeamOkinawa
#BestTeam
#KarateBros
#HalloweenParty
#DojoParty
#USAkarate #KarateDenver